Updating the Information on your Self Inking Stamps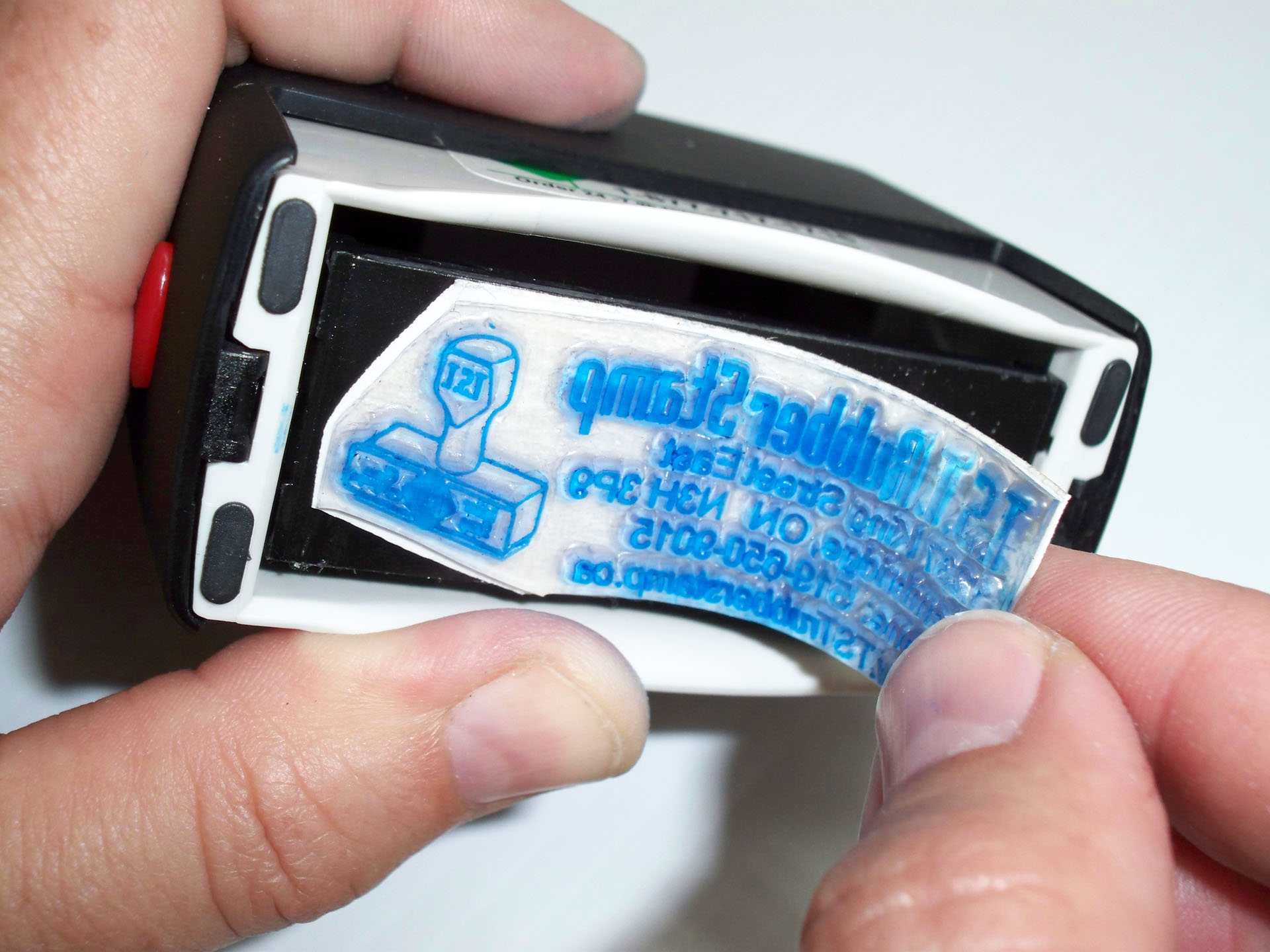 At T.S.T. Rubber Stamp we have always been green and environment friendly.
When the info or message on your self inking stamp becomes outdated, instead of throwing it in the garbage, you can bring it back to life with a new die plate and ink pad.
PLEASE NOTE: ONLY self inking stamps where the inside of the stamp flips around to come in contact with the page are able to be updated.
•  We can not change the information on a flash-style stamp like a Brother® or Maxlight®. 
•  Traditional hand stamps that use a separate ink pad are also NOT recycleable.
If you have any doubt, please contact us before you place your order.
Die / die plate / text plate refers to that part of your stamp that actually comes in contact with the internal ink pad and  makes the imprint.  In our picture shown it would be the blue plate that is shown being reinstalled.  It does NOT refer to nor does it include the entire machine or stamp body.
Do you need a new ink pad?
We strongly recommend changing your ink pad at the same time as a new die plate.  The old ink pad gets 'dented' with the old info.  When you update the stamp, the hills and valleys of the new info will not line up with the dents from the old info and will result in a poor imprint.
We do not include ink pads with our die plates because you may already have them at your office ready to be installed.  If you do need to order ink pads you can select from our list by clicking here.
To make ordering your replacement die plate easier we have divided our most popular stamps in to 3 basic categories:  Small / Medium / Large.
If you don't see your model in the lists below, no worries.  Use the link to order and we will let you know your cost before we proceed.
SMALL DIE PLATES
(up to 1.5 square inches)
Our popular models in this category:
S-841 • S-1821 • P10 • 4910
S-842 • S-1822 • P20 • 4911
S-843 • S-1823 • P30 • 4912
P52 • P53
S-510 • Q12 • 4921
Q17 • Q24
S-520 • 4922
R-512 • R12
R-517 • R17 • 46109
R-524 • R24 • 46025
S-831 • P15 • 4916 • 4918
MEDIUM DIE PLATES
( 1.6 TO 4.49 square inches)
Our popular models in this category:
S-844 • S-1824 • P40 • 4913
S-845 • S-1825 • P50 • 4915
S-846 • S-827 • 4929
P54 • P55
S-530 • Q30 • 4923
S-542 • Q43 • 4924
R-532 • R30 • 46030
R-542 • R40 • 46040
R-45 • 46045
R-552 • R50
S-832 • P25
S-829 • 4927
S-833
LARGE DIE PLATES
(4.5 square inches and up)
Our popular models in this category:
S-830 • P60 • 4926
E-908 • E-918
H-6008 • H-6108
M-800
I don't see my stamp in the lists! 
Fill out the generic form and we will let you know where you fit.
You can measure the mounting plate on the stamp you have to see which category you would fit in to above.
The order form will ask you for the manufacturer name and model number, so don't forget to enter it. 
If you do not enter this critical info and we create your dieplate based on measurements only we are not responsible if it does not properly fit your stamp.
Do NOT measure the ink pad that goes in your stamp.  It will be bigger than the available space on the mounting plate.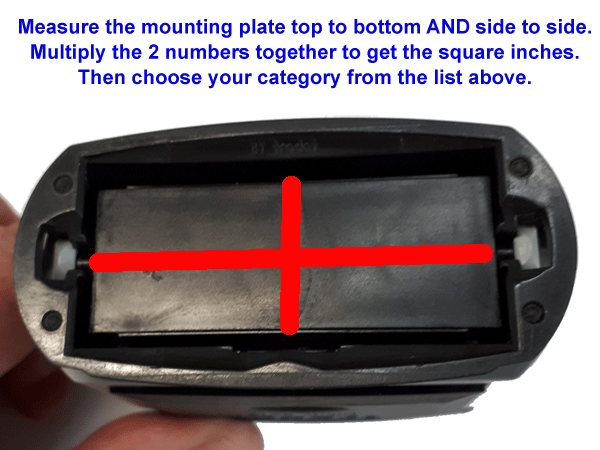 Let us know how we can help you!
Give us your contact info in the form to the right and we'll get back to you within 24 hours.
Be sure to let us know what you're looking for.