All Metal Frames Make These The Strongest Hand-Held Marking Devices On The Market.
Great For Environments That Need A Heavy Duty Unit To Keep Up With The Daily Demand. 
Customize The Imprint To Fit Your Need. 
Using the chart shown at right for reference, select the size of extreme duty self inking date stamp you need from the options below.
PLEASE NOTE:  The date imprint must be in the center for these stamps.  Can not be moved.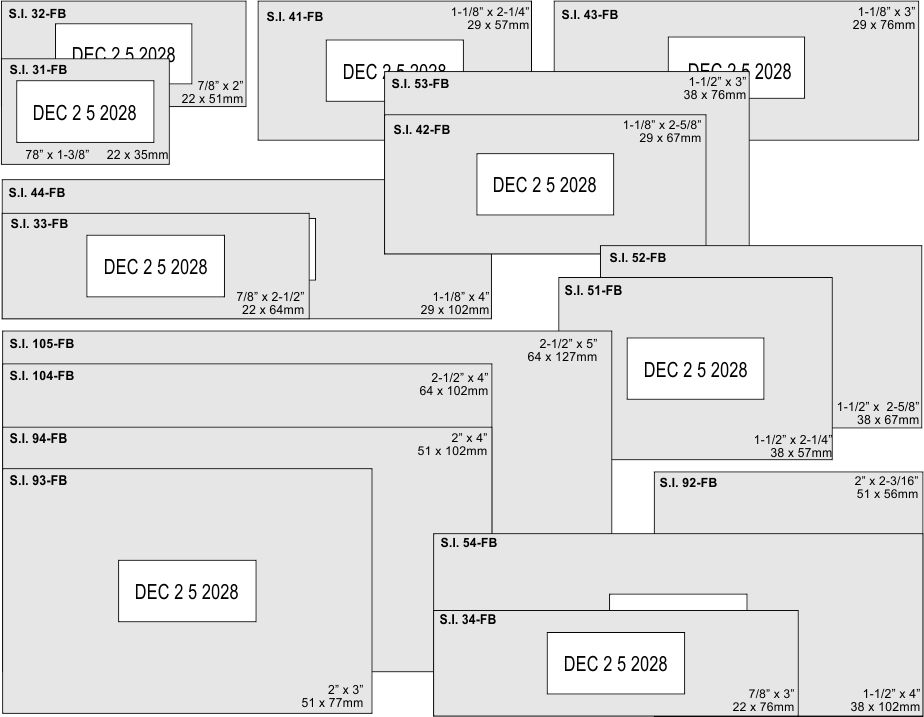 These units are all-metal construction and are heavier than our standard and heavy duty unit.
They can weigh up to 1kg or 2-1/2 lbs.
We will not accept any of these for return or refund if the end user finds that they are too heavy.
Let us know how we can help you!
Give us your contact info in the form to the right and we'll get back to you within 24 hours.
Be sure to let us know what you're looking for.